Student Handbook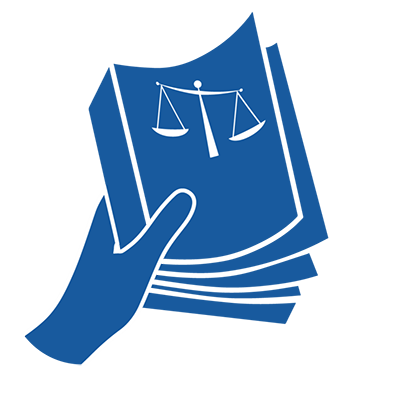 This Participant Handbook has been written to provide you with important information about undertaking courses and professional development programs at Link Education.
Here you will find information about your rights and responsibilities as a Participant and our obligations as a Registered Training Organisation, as well as information about our processes and how to access our services.
Please take the time to read this Handbook and contact us if there is anything you are unsure about.
About Link Education

As a Registered Training Organisation (RTO) we are authorised by the Australian Government to deliver nationally recognised (accredited) training, and issue Certificates for full qualifications or Statement of Attainment for partial qualifications in accordance with our Scope of Registration.

Our RTO is registered with the Australian Skills Quality Authority (ASQA) which is governed by the National Vocational Education and Training Regulator ACT 2011 (NVR Act 2011). This legislation provides the framework to ensure that all RTOs are offering nationally recognised training that is consistent across all States and territories and across all industries.

More information regarding RTO requirements visit the ASQA website at: http://www.asqa.gov.au

Through the audits conducted by our regulator we are given the opportunity to demonstrate that we are providing quality training and assessment services in accordance with legislation.

We offer affordable, flexible and practical training through our short courses, units, qualifications and professional development programs designed specifically for project management. By participating in one of our courses you can update your skills, get a qualification that is recognised across Australia.

We are committed to:

Providing quality, industry relevant courses that are developed by industry experts
Training delivered by a team of professional facilitators who are committed to excellence and adult learning principles
Outcomes that are current, relevant and promote industry good practice

Information about Link Education, our course content, delivery options, schedules, pricing and more can be found on our website or by contacting the us on 1300 988 733

Scope of Registration

As an RTO we must notify ASQA of each of the training products we wish to deliver and provide evidence of our capability to deliver a quality service for these products. Once approval has been granted, these products are added to the Scope of Registration. We are not able to deliver training or issue certificates for any training product that has not been approved by ASQA to include our Scope of Registration.

You can check for the latest information on our Scope of Registration by visiting the National Register at: http://training.gov.au and searching for our National Provider Number 60154.
Access and Equity

Access refers to a person's ability to participate fully in our training and assessment services, regardless of racial, religious, cultural or language backgrounds, as long as they can meet the entry requirements of the Training Package.

Equity refers to how we apply the guidelines and practices that make access possible and that we apply these equally to all persons.

How do we support Access & Equity?

We are fully committed to the entire process for every participant. From the design of our courses through to ensuring Natural Justice when things go wrong, we recognise the barriers that may exist and will take steps to ensure these barriers are identified and removed or reduced.

Our People: We have Policies which guide the behaviour of our people and the culture of our business to ensure that Access and Equity are not just words, but a belief system.

Our courses: have flexible pathways and delivery options including course structure, locations and timetabling.

Our Selection, Enrolment and Administrative Processes: The selection criteria for entry into our courses are based on the requirement of the training product. Our administrative processes are designed to be simple and flexible via an electronic online enrolment process.

Our Training Environment: We actively promote an inclusive training environment by being supportive, setting standards for all participants, determine any special needs that may exist and ensuring that physical access is available to participants that may have difficulties.

Our Assessment Processes: We will recognise existing skills of our participants and provide them with adequate information about the assessment process and requirements to ensure they are ready for assessment and negotiate the time and place for assessment.

Support: We recognise that from time to time a person may require additional support to enable them to complete the course. We encourage all participants to discuss with us any special needs that they may have and where possible we will make adjustments to the training or assessment to accommodate these needs.

Participants welfare: The welfare of every participant is important to us and we will not allow bias, discrimination or harassment to interfere with any person's ability to fully participant in the training course.

Natural Justice: And, if things still go wrong, we have a fair and equitable complaints process that will not put any person at a disadvantage or interfere with their course whilst the issue is being resolved.
Your Rights

Right to be supported

Once enrolled, you will have access to a range of academic support options to provide you with the best opportunity to successfully complete your course.

We will seek to establish pre-enrolment if there are any support requirements that may exist and continue to monitor your academic progress to identify potential obstacles to successful completion of the course.

Who is eligible for support?

Our support options are available to any currently enrolled participant.

We will provide a supportive learning environment to the best of our ability and resources. However, there may be support and welfare needs which are beyond our scope of expertise and you may be referred to an external provider.

Where possible, support will be provided by us at no additional cost to you. However, where support services are provided by an external provider the cost of accessing those services will be your responsibility.

Provision of personal counselling or personal support is beyond our scope of expertise.

Support options

Achievement of academic goals may be jeopardised by difficulties arising from a number of circumstances which may include:

Language, Literacy and Numeracy
Disabilities (both physical and psychological)
Cultural
Socio-economic
Personal or environmental difficulties.

Our enrolment process provides an opportunity to identify any existing special needs that may have an impact on your ability to complete the course.

It is not possible to list all potential support options; however, the following are examples of support that may be available:

Reasonable adjustment of assessment tasks
Extended timeframes for completion of assessment tasks
Alteration to training delivery timetables
Individual coach by training staff (mentoring option).

Right to have your privacy respected and protected

We gather information from staff, participants, potential participants and other stakeholders. We respect the privacy of the personal information gathered and take the storage and security of this information seriously.

Our Privacy Policy details your rights and our obligations in this regard.

Right to have your existing skills/qualifications recognised

The underlying principle of Recognition of Prior Learning (RPL) and Credit Transfer (CT) is that no participant should be required to undertake a unit of competency for which they are already able to demonstrate competency as outlined in the endorsed training package.

Our Recognition of Prior Learning Policy details your rights and our obligations in this regard.

Right to request an extension of time for assessment

We understand that there may be occasions where events can interfere with your ability to complete assessment tasks in the timeframes originally agreed.

Requests for an extension must be made no later than three (3) business days prior to the assessment due date. Failure to submit the assessment by the due date or request an extension may result in an outcome of Not Competent awarded for the unit(s).

Right to receive feedback

Receiving feedback on progress is a fundamental concept of adult learning. You will be provided with feedback on the assessment work that you submit.

This feedback is designed to provide acknowledgement of achievement of competency and guidance on areas which may need improvement. Our mentors are available throughout your training and are accessible during working hours.

Right to re-submit assessment

If you would like to resubmit an assessment that has incorrect answers or answers that are incomplete etc you are able to do so with a mentor's help and guidance. Should assessment still not meet the requirements, further training may be recommended.

Right to give feedback

We welcome all feedback from our stakeholders as this provides us an opportunity to improve out training and assessment services.

At the end of the workshop series you will be asked to complete a survey either in the classroom or online. These surveys can be submitted anonymously or if you wish to be contacted, just include your name and contact details.

Additionally, the National Centre for Vocational Education Research (NCVER) may contact you directly for your feedback about the training you received.

Right to complain

You have the unrestricted right to complain about any act, omission or decision of Link Education, its staff, contractors and students at any time.

Our Complaints and Appeals Policy details your rights and our obligations in this regard.

Right to appeal

You may appeal any decision of Link Education made in response to a complaint as per our Complaints and Appeals Policy.

Right to access your records

We ensure that you have timely access to records related to your participation, progress and final outcomes upon written request. We will manage current and past records of your participation in training to ensure their accuracy, integrity and privacy at all times.

Re-issue of certificates

In line with our Privacy Policy, Certificates and Statement of Attainments are considered personal information.

Replacement certificates can only be re-issued where the details provided match the details that we have on record. The name on the certificate must match the identification provided at enrolment. Re-issued or replacement certificates will indicate that the parchment is a re-issue.

Please contact us for details about the cost of a replacement certificate.
Your Obligations

Participant Code of Conduct

You are responsible for ensuring:

You attend training sessions regularly and maintain satisfactory progress
You discuss any personal/medical circumstances with the Training Manager as soon as they become known. Medical conditions or personal circumstances which have not been declared cannot normally be taken into account in assessing performance
You are aware of the correct time, date and location of all training sessions and assessment tasks that you are required to attend
All course work, assessments and portfolios of evidence are in concise and accurate English and that it is your own work
You behave in a way that is respectful of fellow participants and Link Education's staff
You take care of the training venue by keeping it clean and tidy and take care of the amenities that are provided for participants

It is expected that you will:

Treat all training staff, participants and the general public with respect, fairness and courtesy
Be punctual and regular in attendance
Submit assessment events by the due date or seek approval for an extension of time
Observe safe practice standards and follow instructions

You must not:

Smoke in any designated non-smoking areas
Litter
Harass fellow participants, training staff or the general public
Use mobile phones or similar devices to record others without the consent of the person being photographed or recorded
Damage, steal, modify or misuse Link Education's property
Be under the influence of alcohol or illegal drugs
Engage in behaviour which may offend, embarrass, threaten or harm other participants

Appropriate behaviour

We provide a learning/training environment which aims to ensure the health, safety and respect of all participants. We seek to create an inclusive and productive learning environment at all courses for everyone.

To do so, we request that all participants ensure their behaviour is appropriate for an adult learning environment.

Noise levels: Please be aware of noise levels and be respectful of your fellow participants and any other occupants of the training venue.

Presence of non-participants: Due to the distraction and disturbance to other participants, no children or pets are to be brought to training rooms.

Dress standards: You are expected to dress as you would according to the standards of your workplace.

Drugs and Alcohol: The use of illegal drugs and alcohol may impair an individual's capacity to learn safely. Efficiently and with respect for other participants. The use of such substances may result in the risk of injury or a threat to a participant's well-being or that of other parties.

No participant is to attend training whilst under the influence of alcohol or illegal drugs.

Prescription medication: The use of prescription pharmaceuticals is not prohibited. You should check with your Doctor that the prescription medication will not impair your study performance ability or put others at risk.

Sexual harassment: Our training is committed to ensuring that its training environments are free from sexual harassment. Sexual harassment will not be tolerated under any circumstances, and disciplinary action will be taken against any participant who breaches this policy. Sexual harassment in education is illegal under the Sex Discrimination Act 1984. Some forms may constitute a criminal offence.
Enrolment

Before you enrol

We want to make sure that you have been provided with enough information to make an informed decision about undertaking training with us.

The information you need includes:

The course content and expected outcomes
Entry requirements
Training and Assessment arrangements
Recognition (RPL or CT)
Any resources or equipment you need to supply
Fees, payment details and refunds
Complaints and Appeals processes
Support and guidance services
Government funding that may be available.

Please contact us for more information. Our staff are always available to answer any questions you might have if you need further clarification.

To ensure that you fully understand the options available and your rights and obligations, our enrolment process includes discussion with one of our dedicated training team members where you will be provided with this information and given the opportunity to ask questions prior to enrolling in the course.

Once your training commences we will ensure that:

The facilities, materials, resources and methods are adequate for the achievement of the required outcome
The learning environment is free from harassment, discrimination and bullying
The learning environment does not pose any Occupational Health and Safety/Workplace Health and Safety risks to any persons
The course is conducted and completed as agreed
The confidentiality, safety and security of your training records are protected
You have timely and accurate access to your training records

Enrolment

Link Education is committed to providing a safe learning environment and at all times complies with equal opportunity and anti-discrimination legislation. Access to our courses is determined by the requirements of the Training Package, the availability of training places and the payment of the appropriate fees and charges.

Pre-requisites

In some instances, the Training Package may require pre-requisite units to be completed and formally recognised prior to engagement in the course. We will assist you to achieve these pre-requisites where possible.

Entry requirements

Entry requirements are the informal requirements of the course and may include prior industry experience and Language, Literacy and Numeracy skills appropriate to the employment outcomes of the qualification.

Appropriately qualified persons will assess the extent to which you are likely to achieve the stated competency standards and outcomes of the course, based on your qualifications and proficiencies.

Enrolment process

Online enrolment via a link provided by Link Education is required by all participants prior to commencement of training. You must answer all questions and tick the box accepting the terms and conditions. For participants accessing government funding subsidies there will be additional requirements including evidence of eligibility for the funding.

An invoice for the payment of course fees will be sent to the authorised employer/participant.

Once we have received your online enrolment you will be enrolled into your chosen course.

Link Education may defer, vary or cancel your enrolment in the following instances:

Your failure to uphold and maintain Link Education's policies and procedures as set out in this Participants Handbook
Repeated plagiarism or copying
Cheating in an assessment task which has been reported by his/her trainer/assessor and following investigation, is proved to be correct
In compassionate and compelling circumstances
Demonstration of serious misconduct as outlined in this Participants Handbook
Erratic course progress (for example, consistent unsatisfactory course progress or continuous absence from scheduled sessions)
Non-payment of fees
In the case of a Government funded training place, where a participant has been adequately informed of the requirements of the funded place but refuses to meet these requirements.

Unique Student Identifier (USI)

From 1st January 2015 if you are undertaking nationally recognised training delivered by a registered training organisation (RTO) you will need to have a Unique Student Identifier (USI).

Your USI account will contain all your nationally recognised training records and results from January 2015 onwards. Your results from 2015 are available in your USI account.

Link Education is unable to issue you with a nationally recognised VET Qualification or Statement of Attainment without your USI.

If you do not have a USI you can apply for it by visiting https://www.usi.gov.au/students/create-your-usi
Terms and Conditions of Enrolment

These terms and conditions apply to students enrolled or intending to enrol in Link Education Subjects, Short-Courses, Units and Qualifications (hereafter referred to as Courses).

I give consent to Link Education to make any enquiries necessary to verify the information disclosed in my application for enrolment.

By accepting these Terms and Conditions I agree to pay the fees for the Courses in the currency stipulated. Australian Qualifications Framework (AQF) accredited Units and Qualifications are GST exempt. I accept that I am liable for the agreed amount of fees even if I do not complete my Course or fail to advise Link Education of withdrawal from my Course during the orientation period (see below).

Upon receipt of the agreed fee, Link Education will:

provide a tax invoice (receipt)
provide access to Course Materials and assessments
provide unlimited mentor support throughout the enrolment (if included)
mark and provide feedback on assessment tasks as per the schedule, and
issue a Certificate or Diploma (if applicable) upon satisfactory completion of a Course, or a Statement of Attainment upon completion of AQF accredited Units.

Course enrolment

I acknowledge the following, in relation to Course enrolment:

Full payment of fees must be received by Link Education before Course enrolment can proceed.
Enrolment is complete when I have received the learning and assessment materials; or been issued a username and password for online access for a relevant unit.
Course enrolment is complete when I have enrolled in all the elements of a Course.

This date will be known as the agreed commencement date.

A Unit or Course is non-transferable once the student has commenced.

A student's enrolment will be terminated when they complete their Unit or Course. This will be determined at the sole discretion of Link Education and occurs when the student is assessed as being competent in the Unit or Course.

Orientation period

Students have a seven-day orientation period from the agreed Unit or Course commencement date in which to access the Unit or Course and ensure that the Unit or Course meets their requirements.

Should a student wish to cancel their enrolment within the orientation period, they may do so by contacting Link Education. Students are strongly advised to consider their work and/or personal commitments before enrolling.

Course materials

I acknowledge that:

Access to Unit or Course Materials supplied in an online environment may be denied once my enrolment has ended. It is my responsibility to save and/or copy content as required for reference purposes.
The content of the Course Materials, including copyright and all other such intellectual property rights contained therein, remain the property of Link Education. I may not reproduce any part of the Unit or Course Materials without the prior written consent of Link Education.

Addenda to these terms and conditions

I have read and agree to be bound by the other policies of Link Education, namely:

The Academic Integrity Policy
The Complaints and Appeals Policy
The Privacy Policy
The Recognition of Prior Learning (RPL) Policy, and
The Refund Policy

Upon being admitted as a Certified Project Officer (CPO), Certified Project Professional (CPP) or Certified Project Manager (CPM), I further agree to be professionally bound by Link Education Code of Ethics for Project Professionals

Although every effort is made to avoid such error, where there is any inconsistency between any prior statement by Link Education and these Terms and Conditions, then the Terms and Conditions shall prevail.

Revisions

Link Education may revise the Policy Documents and any terms and conditions contained in this agreement at any time in our sole discretion. Any such revisions will be available from our website.

Media consent

I agree to and provide permission for the photographic, video, audio or any other form of electronic recording of me for and on behalf of Link Education.

I authorise the use or reproduction of any image/recording referred to above for the purposes of publishing materials related to the activities, programs and services of Link Education without acknowledgment and without being entitled to remuneration or compensation.

The image/recording may appear in print, electronic, or video media, and may be available to a global audience through the internet. Images/recordings may also be provided to other entities for use in related publications.

I acknowledge that ownership of any image/recording will be retained by Link Education. I understand and agree that if I wish to withdraw this authorisation, it will be my responsibility to inform Link Education.

Use of reference

Where an enrolment is paid for by a commercial or not-for-profit entity, Link Education may reference and/or publish the entity's trading name and/or the entity's logo on Link Education websites and/or marketing materials without written approval unless otherwise agreed.

Jurisdiction

Although every effort is made to avoid such error, where these Terms and Conditions and related documents are translated into a language other than English, and there is an inconsistency between the translated document and the English language original, then the original meaning of the English document will prevail.

Any claim relating in any way to accessing Link Education websites or to products you purchase through the sites shall be governed by the laws of the State of Tasmania, Australia, without regard to conflict of law rules. By using the sites, you consent to jurisdiction of the Federal and State Courts located in Tasmania, to hear any such claims and you further consent that any legal claims you have relating to such visit or the purchase of such products shall be heard exclusively in such Tasmanian courts and shall not be heard in the courts of any other jurisdiction or venue.

Commissions

I acknowledge that where I have been introduced to Link Education by a broker:

the broker has not acted as the Link Education's agent to negotiate and enter into this agreement
the broker is not authorised to make any representations or warranties to me on behalf of Link Education regarding this agreement or impose any obligations on Link Education
Link Education may pay commissions or fees or remuneration to that broker, and
in calculating the instalments payable by me under this agreement, payments to the broker may be taken into consideration.

Disclaimer and limitation of liability

Students are advised that any future award of advanced standing at another institution of University advertised by Link Education is conditional upon meeting the other entry requirements of the University or partner. This advice in our promotional material is not a warranty or guarantee that graduates will gain automatic University entry with a Link Education qualification. Although many Universities do offer such arrangements at the present, they unconditionally reserve the right to withdraw such offers in the future.

Under no circumstances including, but not limited to, negligence by act or omission, shall Link Education, or any party involved in creating, producing, or delivering its websites, be liable for any damages, including but not limited to direct, indirect, consequential or punitive damages, that result from the use of or attempts to use its websites even if Link Education, or an Link Education authorised representative, has been advised of the possibility of such damages. Applicable law may not allow the limitation or exclusion of liability of incidental or consequential damages, so the above limitation or exclusion may not apply to you.

In no event shall Link Education's total liability to you for all damages, losses, and causes of action exceed the amount paid by you for accessing its Units or Courses.

Link Education does not warrant its websites to be free of viruses, assumes no responsibility and shall not be liable for any damages to, or for viruses that may infect, your computer equipment or other property on account of your access to, use of, or browsing in its websites or your downloading of any materials, data, text, images, video, or audio from its websites. You expressly agree that use of its websites is at your sole risk.

Acceptance of terms and conditions

By accepting these Terms and Conditions:

I am warranting that I am 18 years of age or over; or
if I am under 18 years of age, my parent or guardian accepts the conditions of this Enrolment Agreement. By such execution, my parent or guardian acknowledges and accepts the terms and conditions herein
Recognition of Prior Learning

Link Education accepts that learning takes place through formal study, informal learning in the workplace and from life experience.

This policy outlines how students may apply to have their prior learning recognised by Link Education and what procedures Link Education has in place to assess a student's learning and work/life experience.

Definitions

Recognition of Prior Learning (RPL): the recognition given for the knowledge, skills and experience a student has acquired through work, education, training and life experiences. Recognition may be given for formal, informal and non-formal learning experiences as required to meet some or all of the requirements of a nationally recognised unit or qualification.

Recognition Process: the collection of evidence of previous learning which is submitted and subject to an assessment process resulting in a judgement being made on the specific skills, knowledge and attitudes gained through previous study, work and life experiences. Recognition is awarded on a unit of competency basis and is granted on one or more of the following grounds (if applicable):

Mutual recognition: Recognition for units of competency awarded from previous study of a course offered by any Registered Training Organisation (Australia). The course in which the student is wishing to enrol in or is enrolled in, must have the identical unit of competency (including competency code) as the unit of competency for which recognition is being sort.

Credit transfer: Recognition awarded for units of competency received from formal study at another training organisation. A student may be required to undertake a formal assessment of learning as part of this process.

Experiential recognition: Recognition granted for non-formal and informal learning for a unit of competency(s) which is part of a course in which a student wishes to enrol in or is currently enrolled in. Non-formal and informal learning are recognised by the assessment of work and life experiences respectively. A student may also be required to undertake a formal assessment of learning as part of this process.

Evidence: Evidence tendered in support of an application for RPL must be authentic, valid, reliable, current and sufficient.

Authentic – the candidate's own work
Valid – directly related to the current version of the relevant endorsed unit of competency
Reliable – shows that the candidate consistently meets the standards of the endorsed unit of competency
Current – reflects the candidate's current capacity to perform the aspect of the work covered by the endorsed unit of competency
Sufficient – covers the full range of elements in the relevant unit of competency and addresses the four dimensions of competency, namely; task skills, task management skills, contingency management skills, and job/ role environment skills

Policy provisions

Link Education has in place the following procedures to assess a student's prior learning activities:

Assessment of a Recognition Application: It is the responsibility of Link Education to engage an assessor that has qualifications and experience in the relevant industry and at the required level to undertake the assessment.

Fee Schedule: Fees for the processing of an application for RPL will vary depending upon the complexity of each task. Please contact us to receive an obligation free quote for this service.

Awarding of Recognition: Although recognition may be partially granted within a unit of competency, the full fee for that unit may still be levied (exemption from items of assessment, however, may still apply). Recognition may be awarded for as many as 100% of the units of competency associated with a VET nationally recognised qualification.

Notification of Assessment Outcome: It is the responsibility of Link Education to notify the student or prospective student of the outcome of their recognition application. The notification will contain the following details:

The units of competency for which recognition has been granted
The remaining units of competencies to be achieved before the qualification can be awarded
Clear reasons why recognition was not granted for units of competency for which recognition was requested

Appeal: Students will be given the opportunity to appeal a decision relating to an RPL assessment as per Link Education's Complaints and Appeals Policy.

Application process

To commence an application for RPL, students are encouraged to contact us for an initial consultation and informal appraisal (at no cost).
Refund Policy

From time to time, students may wish to cancel their contract for services with Link Education.

The refund policy of Link Education is designed to ensure fair and equitable management of refunds by providing a transparent and consistent process for returns, in conformity with the academic standards, integrity and other policies of the institution.

Upon paid enrolment, students receive all of the learning materials necessary to complete the unit(s) and/or course(s) in which they are enrolled. This includes teaching materials, assessment items and unrestricted online access (via the password protected learning management system). This policy sets out the circumstances under which students may claim a refund for these services.

Grounds for refunds

Students will receive a full refund of fees paid – less the cost of resources – in the following circumstances:

the course or unit is cancelled
changes are made to the course or unit that are unsuitable for the student, or
a student is refused enrolment at the discretion of Link Education.

A full refund – less the cost of resources and completed elements of courses – will also apply if students withdraw within seven days of their initial enrolment (the orientation period). Students are strongly advised to consider their work and/or personal commitments before enrolling to avoid this situation occurring.

A 50% refund – less the cost of resources and completed elements of courses – may also be returned to the student if they can demonstrate to the satisfaction of Link Education that within 12 months of their enrolment circumstances beyond their control prevented them from continuing their Course.

No refunds will be available for Courses or elements thereof once an assessment item has been submitted, a workshop has been attended, or 12 months has passed since the initial enrolment.

Course postponement

If we postpone a course you have paid for to an alternative start date, you will be offered a refund for that course or the opportunity to attend the next available course.

Course deferment

You may request a deferment of a course on the grounds of compassionate or compelling circumstances (at the discretion of Link Education). The length of time may not exceed six (6) months. Deferral does not automatically entitle you to a refund.

Procedures for applying for refunds

To apply for a refund, students apply directly to Link Education. Each application will be resolved and responded to in writing within 20 working days of receipt.

Payment of refunds

Link Education will pay the refund in the currency receipted to the same person or body from whom the payment was received on behalf of the student. In other words, where a credit card is used for payment, Link Education will refund that credit card.

Complaints and appeals

In the event that a student is unhappy with the outcome of their application for a refund, the student may lodge their grievance under Link Education Complaints and Appeals Policy. The existence of this policy and complaints and appeals process does not prevent students taking action under Australia's consumer protection laws.
Privacy Policy

Link Education is required to collect, use, store and disclose a range of personal information on students, employees and a range of other stakeholders. Link Education is committed to maintaining the privacy and confidentiality of all student and personnel records.

Link Education complies with the Privacy Act 1988, including the 13 Australian Privacy Principles (APP) as outlined in the Privacy Amendment (Enhancing Privacy Protection) Act 2012.

This policy applies to all students, employees and contractors.

Policy

Open and transparent management of personal information

From time to time we may modify our Terms and Conditions. We will notify you of any material change by sending a notice to the e-mail address you provided to us or by placing a prominent notice on our website.

Your continued use of our websites and services after any modification indicates your agreement to the new terms.

Anonymity and pseudonymity

Individuals have the option to not identify themselves when dealing with Link Education, for example when requesting information on a course, website enquiries or anonymous complaints/feedback.

Individuals who wish to undertake nationally recognised training with Link Education will be required to disclose information of a personal nature as outlined in this policy and as required by law.

Collection of solicited personal information

Link Education will collect information you provide on enrolment into a Course or Certification or on commencement of employment with Link Education. Link Education may also collect information you provide on websites, enrolment forms, course materials and assessments.

Link Education may sometimes collect information, with your consent, from your employer, a job services provider or other organisations where students may engage in placement for training and assessment purposes.

Link Education collects information of a personal and sometimes sensitive nature. Information Link Education collects may include: full name, date of birth, residential address, contact details, demographic information, ability/disability, employment details, educational background, indigenous background, concession status language, literacy and numeracy skills and educational/course progress. Link Education may also collect information on your next of kin or parent/guardian, as well as your image and/or likeness.

Dealing with unsolicited personal information

Link Education only collects, uses and stores information which is directly related to the provision of training and assessment (for students) and information directly related to the employment or engagement of contractors (for employees and contractors).

Information which is received that is not related to training and assessment or employment with Link Education is destroyed in a safe and secure manner.

Children under the age of 13

We do not knowingly collect information from children under the age of 13. Should we learn that a child under 13 has provided us with personal information, we will delete that information from our database.

Notification of the collection of personal information

Students and employees are notified when information is collected or sourced from third parties. Such notifications are expressed in enrolment forms, assessment tools and other written documents or implied in such circumstances such as workplace observations.

Automated information collections

A cookie is a string of information that is sent by a Web site and stored on your hard drive or temporarily in your computer's memory.

We may employ cookie technology to identify you, track your use of the site, to help you move faster through our Site, to estimate our total audience size and traffic, and to help us improve our websites' experience by measuring which site areas are of greatest interest to users.

You can turn off the ability to receive any of these cookies by adjusting the browser in your computer, but you should note that disabling cookies in your browser may also prevent other websites from placing cookies on your computer.

If you do this, it may materially affect the functionality of our websites and the information you can access through them. If you wish to find out more about cookies, or how to refuse cookies, please visit the Interactive Advertising Bureau's web site at www.allaboutcookies.org.

We collect data when you visit most pages on our websites. Your visit may automatically provide us with data about your computer, such as your IP (Internet Protocol) address, browser type, operating system, domain name, access times, and referring web site addresses.

Some parts of our websites may use embedded pixel or other technologies to track and facilitate your use of the sites, including the activities in which you participate or the pages you view.

Use or disclosure of personal information

We may use the information we collect about you in connection with providing services offered, including in the following ways:

For the purpose for which you specifically provided the personal information, for example to respond to a specific inquiry.
To send you notifications about your accounts or transactions with us and to otherwise contact you with information that we believe will be of interest to you.
To notify you about our products and services and special offers.
To analyse our business or use of our websites, enhance existing features, or develop new features products and services.
To allow you access to our websites to post your own content or communicate with others.
As otherwise described to you at the point of collection.

Information collected for the provision of nationally accredited training and assessment may also be required to be disclosed to a number of organisations such as:

Registering bodies such as ASQA (National), VRQA (Victoria) or TAC (Western Australia);
Government funding bodies in each state and territory and/or Commonwealth Government;
Apprenticeship Centres;
Employers and Job Services Providers;
External auditors and our consultants;
The Australian Taxation Office; and
Other entities required by law and in accordance with the Privacy Act 1988.

Link Education will not disclose any personal or sensitive information to a third party except for the direct provision of training and assessment or in emergency and life threatening situations.

Direct marketing

Your personal information will never be sold to any marketing company or third party.

Link Education may use your personal information to market directly to you only for the provision of further education and related services of Link Education.

You may at any time 'opt out' or request not to receive direct marketing from Link Education at any time.

Cross-border disclosure of personal information

Link Education will not disclose your personal information to any entity outside of Australia unless you have provided your express written consent.

All records will be kept in Australia.

Adoption, use or disclosure of government related identifiers

Link Education is required to collect, in some circumstances, government related identifiers (for example, concession numbers, tax file numbers, drivers' licence Numbers, unique student identifiers and the like). Link Education will not use these identifiers for any reason or purpose except for the explicit reason it is required and will not use these numbers as an identifier of individuals.

Link Education will only disclose government related identifiers where required by law or express consent has been given to disclose this information.

Quality of personal information

Link Education collects information and ensures it is accurate, up to date and complete.

Link Education will take all reasonable steps to ensure that the information provided from individuals is correct and any third party information received can be verified for accuracy, currency and completeness.

Security of personal information

All personal and sensitive information is kept safe and secure at all times; only people who are authorised may access this information.

Personal and sensitive information is protected from unauthorised access, interference, misuse, loss, modification or disclosure.

Destruction of personal and sensitive information is carried out by commercial document destruction companies or secure shredding or secure electronic deletion.

It should nonetheless be noted that no method of transmitting or storing electronic data is ever completely secure, and we cannot guarantee that such information will never be accessed, used, or released in a manner that is inconsistent with this policy.

Access to personal information

Individuals may request copies of information which is kept about them at any time free of charge. Link Education may charge for printing and postage in some circumstances.

All requests for access to personal information must be in writing and the individual must be able to identify themselves and verify their identity prior to any information being disclosed.

All requests must be made in writing to:

The Chief Executive Officer
Link Education
c/- The contact details on this website

Correction of personal information

Individuals who feel that the information Link Education uses and stores is inaccurate or incomplete may request to have the information updated and corrected. Such requests must be made in writing.
Academic Integrity

Academic integrity is about mastering the art of scholarship. Scholarship involves researching, understanding and building upon the work of others. It requires that you give credit where it is due and acknowledge the contributions of others to your own intellectual efforts.

At its core, academic integrity requires honesty. This involves being responsible for ethical scholarship and for knowing what academic dishonesty is and how to avoid it.

Common examples of academic dishonesty include, but are not limited to:

Submitting, as your own, an assignment that another person has completed.
Downloading information, text, computer code, artwork, graphics or other material from the internet and presenting it as your own without acknowledgment.
Quoting or paraphrasing material from a source without acknowledgment.
Preparing a correctly cited and referenced assignment from individual research and then handing part or all of that work in twice for separate subjects/marks

Policy provisions

Because students are required to keep their login details (username and password) confidential, every time they submit work through Link Education online system, they are effectively declaring that their work is their own.

In the event that a student is found to have acted dishonestly, the student's intent is irrelevant. A passing grade will be withheld until the student can provide honest evidence of competency.

Note that, other than in exceptional circumstances, a finding of academic dishonesty will not prevent a student completing a unit or course and would not be recorded on their academic transcript.

Complaints and appeals

In the event that a student is unhappy with a finding of academic dishonesty, the student may lodge their grievance under Link Education's Complaints and Appeals Policy.
Complaints and Appeals

This policy articulates the general approach of Link Education in resolving complaints relating to decisions, acts or omissions of IPM academic or non-academic staff or committees which may adversely affect the well-being of students, and the informal and formal procedures that students should follow in pursuing grievances regarding their well-being. Students are informed of the policy prior to enrolment.

All students of, or persons wishing to enrol in a course of study provided by, IPM are entitled to access the academic complaints and policy and related procedures regardless of the location at which a complaint may have arisen, or the student's place of residence or their mode of study.

Academic complaints may be about the decisions or actions of staff or committees at IPM. They may not be about the policies, procedures or academic standards of IPM. An appeal may be about the manner in which someone has interpreted or implemented a policy or procedure, but it cannot be about the policy or procedure itself.

Complaints

In the first instance, complaints should be addressed to the relevant staff member within 30 days of the issue or event arising. In reviewing the complaint, the staff member is obliged to adhere to the principles of natural justice, as they are understood at the time in Australian law, are to be applied. These principles include:

The right of the complainant to obtain (on request) written reasons for the decision made, and
The right of the complainant to comment on materials that may by adverse to them

In addition, IPM is committed to:

Ensuring a complainant or respondent is not victimised or discriminated against
Considering complaints in a consistent, transparent, objective and unbiased manner
Making all details of the procedures publicly available
Communicating the procedures in writing to all staff and ensure comprehensive training regarding comprehension and implementation of the policy's procedures, and that amendments and their implications are understood
Specifying reasonable timelines for responses to each stage of the process and monitoring of these timelines
Allowing the complainant and/or respondent to be accompanied and/or assisted by a third party if desired
Keeping appropriate records of complaints for at least five years, and allow parties to the complaint appropriate access to these records;
Ensuring that such records are treated as confidential, and
Reviewing the complaints-handling process regularly.

Appeals

Outcomes of the complaints process may be appealed with 30 days. They must be reviewed externally by an independent and impartial senior officer of an unrelated RTO that is nominated by IPM and agreed to by the appellant. The client will be informed who the independent person or body is, and the principles that apply to original complaints (listed above) will continue here.

In the event that the complainant is still aggrieved, they will be referred without delay to the legislative authority that has registered IPM, the Australian Skills Quality Authority, or the National Training Complaints Hotline on 1800 000 674.

Costs

There is no fee for the service of a complaint. The external party reviewing an appeal may, however, charge a fee for service. In the event that a appeal is upheld (in other words, resolved in the student's favour), then IPM will bear the cost of the appeal. In the event that an appeal is denied (in other words, resolved in the favour of IPM), then the student will bear the cost of the appeal.

Note that the liability for costs only applies to third party charges – IPM will not levy an administrative or other charge for this service. The student will also be fully advised of this risk and the entire cost of process prior to the commencement of the appeal.